Seattle Park District
Primary Councilmember |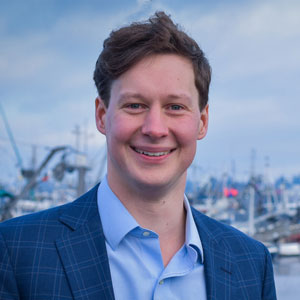 Andrew Lewis
Background
This fall, the Seattle City Council, sitting as the Seattle Park District Board of Directors, will approve the Park District's next cycle of investments. Approved by Seattle voters in 2014, the Park District levies investment to maintain, operate, and improve parks and related facilities. The Park District is funded by property taxing authority limited to 75 cents per-thousand dollars of assessed value. The authority is outlined in RCW 35.61.
For this renewal cycle, Councilmember Andrew Lewis is serving as president of the Seattle Park District Board. His goal is to approve a plan with the clear and measurable goal that our parks be clean, safe, and open.
Funding Plan Overview
After extensive public outreach, President Lewis' put together a funding that reflects Seattleites' priorities for parks: making them clean, green, and accessible to all.
The public outreach that informed this plan was extensive: 14 public pmeetings, 300-plus public commenters, 20 organizations that signed onto letters, and 500-plus emails and messages from constituents.
Our Parks Will Be Clean
This proposal adds crews to respond to graffiti and vandalism, expands the cleaning of bathrooms and comfort stations, and increases major renovations to those comfort stations. This plan is a funded mandate for park bathrooms that are clean, safe, and open.
Our Parks Will Be Green
President Lewis' proposal will invest in 9 community centers, renovating them and/or making them climate conscious buildings:
Lake City Community Center
Loyal Heights Community Center
Green Lake Community Center
Queen Anne Community Center
South Lake Union Community Center
Garfield Community Center
Rainier Community Center
Van Asselt Community Center
High Point Community Center
This plan will also plant more trees throughout Seattle's existing parks, and will expand the Seattle Conservation Corps – providing jobs and workforce training to people experiencing homeless in our community – 80% of whom leave the program with stable housing and 90% secure long-term employment.
Our Parks Will Be Accessible to All
Every community in Seattle deserves playgrounds, pocket parks, walking trails, and public art. For decades, most park improvements required communities to fundraise themselves. Under this proposal, the Equity Fund, which requires no neighborhood match, will be doubled to $3 million per year.
Critically, this plan will fundamentally make Seattle's parks more accessible by making all of Seattle's park bathrooms open year-round by the end of 2028. Out of 129 park bathrooms, only 60 are currently only open seasonally.
This budget will also activate parks throughout the city, both downtown and in neighborhoods outside the city core, and it will do so by partnering with community organizations like the Downtown Seattle Association and the Urban Parks Partnership.
Investing in Parks, Facilities and Programs Across the City
This proposal invests in parks and facilities across Seattle. An overview of the projects can be viewed on the following map:
A map of proposed park district projects, highlighted in purple and blue. Green checks signify projects completed during the first cycle of the Seattle Park District.
An Overview of Investments and Revenue
This overview of President Lewis' funding plan gives a high-level summary of proposed investments, including additional projects like the creation of new parks, building numerous off-leash dog areas, constructing a skate park in Rainier Beach, and an art installation in Be'er Sheva Park, amongst others.
The revenue proposal for this budget is similar to Mayor Harrell's plan. The Mayor's budget proposed a tax of $0.38 per $1,000 of assessed value, or $330 for the median residence. President Lewis' plan is one cent higher, or $0.39 per $1,000 of assessed value, costing roughly $12 more for the median resident for a total of $342 per year. These proposed rates are roughly twice what residents paid under the first cycle of the Seattle Park District.
Watch the Press Conference Announcing the Funding Plan
On September 19, 2022 President Lewis and a group of community members unveiled the details and priorities of his funding proposal. It can be watched below:
Meetings
Committee Meetings
Unless otherwise noted, all the below meetings will be virtual. Interested members of the public can comment in-person in Council Chambers or use the remote call-in line. You can sign up at this link on the day of the hearing.
Date & Time
Topic
Fri, June 24 – 2:00 p.m.

Background and Context
Board of Parks and Recreation Commission's (BPRC's) Recommendations

Mon, July 11 – 9:30 a.m.

Discussion of BPRC's Recommendations

Thurs, July 14 – 5:30 p.m.
Mon, July 18 – 9:30 a.m.

Discussion of Proposed Options and Priorities

Mon, July 25 – 9:30 a.m.

Discussion of Proposed Options and Priorities

Monday, August 15th at 6 p.m.
Rainier Beach Community Center

Public Hearing (in-person only)

Tues, September 6 – 2:00 p.m. (after Full Council)

Presentation of Mayor's Proposed Six-Year Funding Plan

Wed, September 7 – 6:00 p.m.at
Northgate Community Center

Public Hearing (in-person only)

Thurs, September 15 - 2:30 p.m.

Discussion of Mayor's Proposed Six-Year Funding Plan
Potential Vote

Mon, September 19 - 2:00 p.m. (after Council Briefings)

Discussion of President Lewis' Proposed Seattle Park District 6-year funding plan for 2023-2028

Mon, September 27 - 3:00 p.m. (after Full City Council)

Vote on Adopting the Seattle Park District Board Funding Plan
District 7 Town Halls
In addition to the public hearings, Councilmember Lewis will be holding three in-district town hall meetings to discuss the Park District process and the public's priorities. The details for these events are below:
| | | | |
| --- | --- | --- | --- |
| Date | Time | Venue | Address |
| Thursday, July 28 | 5:00 - 6:45 PM | Queen Anne Community Center | 1901 1st Ave W Seattle, WA 98119 |
| Monday, August 8 | 5:30 - 7:30 PM | Block 41 in Belltown | 115 Bell St Seattle, WA 98121 |
| Thursday, August 11 | 5:30 - 7:30 PM | Magnolia Community Center | 2550 34th Ave W Seattle, WA 98199 |
Resources